The SF League of Pissed Off Voters Position on the...
There's a nasty fight going on at City Hall where tenants and working-class homeowners are being pitted against each other. It's a complex, wonky issue about allowing Tenancies in Common (TICs) to convert to condominiums, but it has huge ramifications for renters in the City. There are three sides to this issue: renters, TIC owners AND the real-estate industry.  It is apparent that something...
3 tags
One Member's Post-Election Thoughts
So, what happened?  How'd we do?  What's the results?    Here's one of our members perspectives:  Waking up (a little groggy after the awesome party at El Rio last night), here's what I see:  First, let's not breeze by the biggest victory this election — two leaders in the progressive movement, Supervisor David Campos (9) and Supervisor John Avalos (11) have...
Help Spread Our Voter Guide
Hey y'all, three things: 1. If you haven't already, check out our voter guide below and VOTE! 2. Come party with us at El Rio tonight! Free drink with your ballot stub. 3. Please reblog this.  Printable Voter Guide: http://bit.ly/sfvoterguide Full unabridged voter guide: http://theballot.org/sf Quick Ballot Rundown: President - Barack Obama U.S. Senate - No Endorsement...
7 tags
November 2012 Voter Guide
Printable Voter Guide: http://bit.ly/sfvoterguide November 2012 elections are November 6th, 2012 and the SF League of Pissed Off Voters are back with another real-talk Voter Guide to help you know you're best bets in the voting booth.   Before we get started a few quick notes:  Election day is November 6th, 7am - 8pm. Call 311 to find your polling place or go to www.smartvoter.org Also,...
Official statement of the League of Pissed-Off...
This letter is the first official statement of the League of Pissed-Off Voters regarding our endorsement in District 5. We've been credited with both maintaining our original endorsement — and for pulling it — even though no members have spoken directly with candidates or the press about a final decision. So, listen up, people because this is it. We are committed to making San...
SF League of Pissed Off Voters November 2012 Voter...
Here are the San Francisco League's endorsements for the November 2012 election. We'll update this with our thoughts about all this stuff soon. Check back later this week! President - Barack Obama U.S. Senate - No Endorsement House of Representatives, District 12 - No Endorsement House of Representatives, District 14 - Jackie Speier State Senate District 11 - Mark Leno State Assembly...
Calling for Sheriff Mirkarimi to be Reinstated
Over a couple weeks of discussion among our steering committee members, we wrote this letter which we sent to the SF Ethics Commission asking them to reinstate Ross Mirkarimi as sheriff. We know this is a sensitive andemotionally charged issue, but we ask y'all to be respectful about it. We felt it was important to articulate our position about this case. Our criminal justice system is...
1 tag
The Pissed Off Voter Guide! →
OMG guys, it's Election Day! Do you know how you're voting? Check out the League of Pissed Off Voters' voter guide: http://theballot.org/2012/sf Polls are open from 7 a.m. to 8 p.m. Don't know where your polling place is? Find it at sfelections.org Or, anyone can vote at City Hall.  But most importantly, come party with us after the polls close tonight! El Rio 3158...
scott's tumblr: Notes from an Occupation 17:... →
A thoughtful, first-hand account of the bullshit rioting that went down last night in the Mission from scottrossi: So I'm just going to quick talk about what happened tonight, 30 April, 2012, on the eve of the May Day 2012 General Strike. I don't know everything yet, and I'm too busy getting ready for tomorrow to really sit down and do homework. You're getting my on the ground observations and...
Watch
Here's a scary story from Susie-cagle about forced pregnancy tests in Alameda County jails, courtesy of their privatized health services. (The video is the scary promo video from the health services company.) Props to the progressives on the Board of Supervisors for blocking Newsom's attempts to privatize jail health services in SF and keeping it City run. ...
1 tag
2 tags
3 tags
4 tags
Van Jones Ustreaming with the National League →
Today at 3 PT the League of Young Voters is Ustreaming with Van Jones and DJ Willie Shakes from the Milwaukee League. Check it out: http://www.youngvoterlive.com/
3 tags
Some good advice for Mayor Lee in this article on... →
The Chronicle ran this interesting column about the new SF tech bubble on the front page yesterday (short answer: don't expect a 2001-style crash … yet). Hidden towards the end was this great piece of advice for the Mayor: "San Francisco leaders like Mayor Ed Lee should stop taking credit for the growth of an industry that's growing anyway and focus more efforts on...
Lee veto protects the SFPD's ability to spy on you →
Whew, that's a relief! Thanks, Mr. Mayor. </sarcasm> Mayor Ed Lee yesterday vetoed legislation that would have banned San Francisco Police Department officers working with the FBI from conducting covert surveillance on law-abiding citizens. Not terrorists, not criminals, not foreign spies, but people like you (well, people like you who are Muslim, protesters, visitors to certain...
March 28: League Happy Hour! →
Wednesday, March 28th 6:30, - 8:30 p.m. The Buckshot 3848 Geary Blvd at 3rd Ave It's been entirely too long since we have seen your beautiful faces! That's why we are inviting you to join the League of Pissed off Voters for a mellow happy hour at Buckshot.  We're getting together to hang out and talk about all things politics, and many things not. Grab your roommate, your...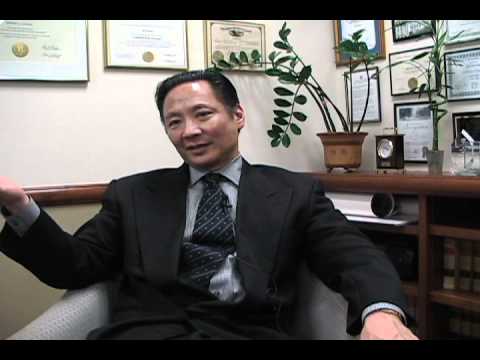 Kevin Epps, friend of the League, was on...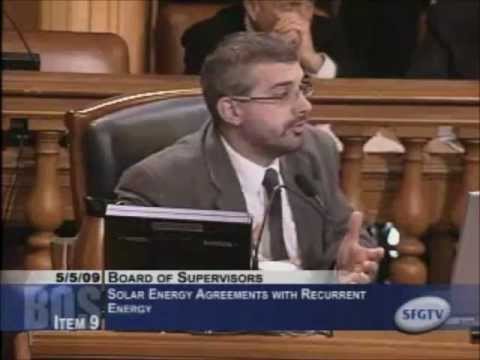 Here's the podcast of the League Radio...
A collection of interviews and sounds about Occupy...
2011 San Francisco Election: Wins & Losses
OFFICIAL LEAGUE-APPROVED POST - The League in San Francisco is 100% volunteer-based, and this is is the 13th straight election that we've made a Pissed Off Voter Guide for. Our endorsement has become one of the most coveted progressive endorsements in San Francisco, and everywhere we go we hear people saying things like, "I use this every time!" or "I've been...
Why I Oppose Food Trucks in Dolores Park
By Jeremy -  Chicken John asked me to write something about the controversy over food trucks in Dolores Park. (If you don't know about it, the Rec and Park Department gave a permit for a food truck to setup in Dolores Park, near the playground, I think.) I tried to make this concise, but every time I edited, it just kept getting longer. So here it is in 1000 words or less. ...